Uns team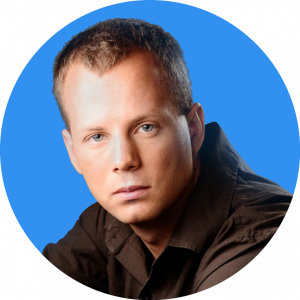 Richard Delamore
Vöärsitter van de firma
Richard Delamore, bekend med syn binnennetspseudonym Evildea, is en australiske YouTube-persöönlikheid un leiden persoon in de esperanto filmindustry. Al lange vöär dat meduprichten van Amikumu het hee Esperanto-TV uprichted un weer lidmåt van den administrativen råd van de Austraalske Esperanto Voreyniging (AEA), van de Language Festival Association (LFA) un van de Esperantofederatioon van Nysüüdkymrien (EFNSW). Boavento het hee sös jår in de australiske armee as signaaloperator deend un warkde vöär talryke internationale bedryven as systeemadministrator.
Amikumu is an essential part of every language learner's toolkit.
Stad
Sydney, Australien
Språken
ingelsk, esperanto, mandarin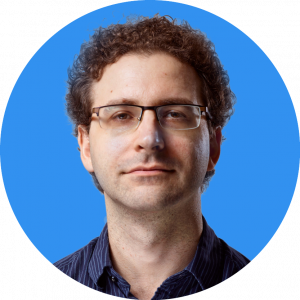 Chuck Smith
Chief Technical Officer and Mobile Developer
Chuck Smith is de medorganisator van dat Polyglot Gathering, bydräger by Duolingos esperantokursus un uprichter van dat esperantospråkige Wikipedia, mang ander projekten, dee med esperanto un meyrspråkigheid to doon hebbet. Hee het van den start van Apple syn App Store in 2008 af an iOS-äpps uutwikkeld. De idee vöär en GPS-reydskap vöär dat upspören van ander esperantospreakers kreyg hee 2002 up en reise döär Brasilien, man dat duurde noch 15 jår, eyrdat de technology wyd noog weer un hee synen droum realiteet maken kunde. Nu höägt hee sik dår al up problemen uut den weg to rümen, dat lüde allerweagens lichter in kontakt koamen köänet, un sodännig de werld to vorbeateren.
I love seeing all the great ways people are meeting up to speak different languages with Amikumu all over the world!
Stad
Berlyn, Düütskland (uut de Voreynigden Ståten van Amerika)
Språken
ingelsk, esperanto, düütsk, spaansk, fransk, hollandsk, poolsk, amerkaanske gebäärdenspråke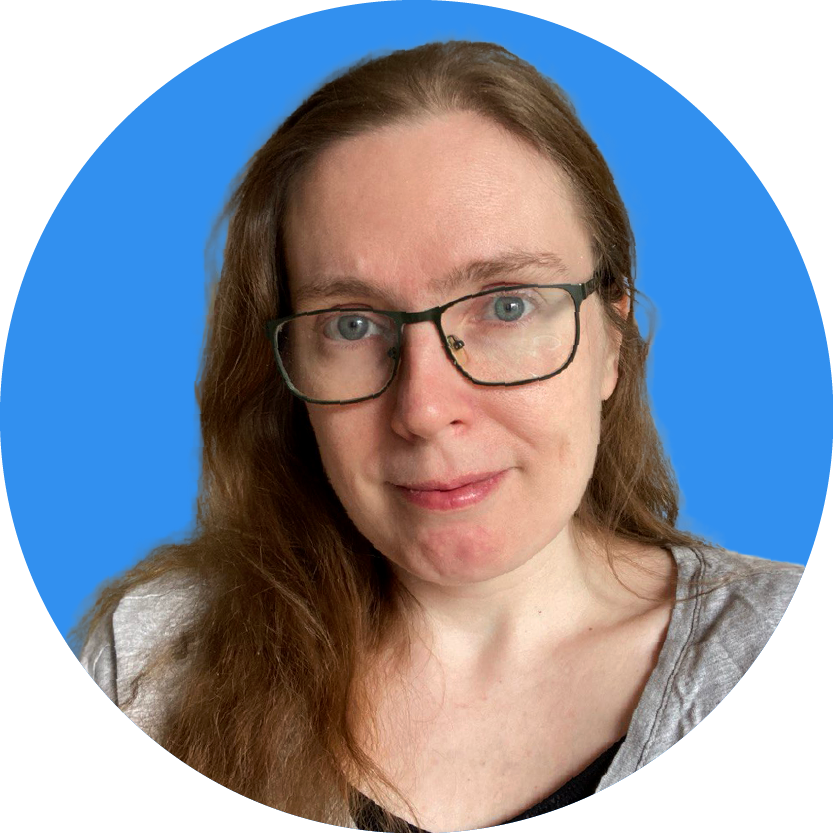 Tanja Orme
Volunteer: Mobile Developer / Customer Support
Tanja is a stay at home geek who has extensive experience in customer support (both front and back office) for several ISPs. In her free time she codes, creates various items with yarn and plays videogames (or does the New York Times crossword puzzle).
After re-entering the world of Esperanto, she voluntarily helped rewrite the code for the current version of Amikumu, as well as being responsible for the layout.
Amikumu makes it so easy to meet new people who share my interests, no matter where I am. I love working on an app that I use myself and help users get the best experience out of it!
Stad
Amsterdam, The Netherlands
Språken
Dutch, English, Esperanto, baby-German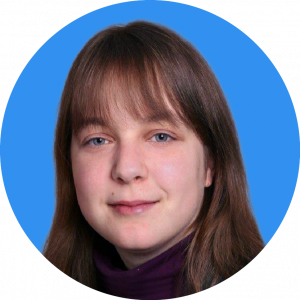 Judith Meyer
Backend-uutwikkeler
Judith Meyer is en reakenerlinguist, dee ear meyrste tyd med dat uutwikkelen van webaplikationen tobringt, dee med språken to krygen hebbet, so as ear projekt LearnYu. See is ouk en polyglot, medorganisator van dat Polyglot Gathering un autor van en barg språkböker un språkkursen. See leyrde esperanto, as see 14 jår old weer, as sprungplanke vöär dat leyren van en deyl ander språken.
Amikumu is a boon for polyglots like me – I'm always surprised by who speaks Greek, Hebrew or Indonesian around me.
Stad
Berlyn, Düütskland
Språken
düütsk, ingelsk, esperanto, latynsk, fransk, italiäänsk, modern greaksk, mandarin, hollandsk, spaansk, indonesisk, hebrääsk, swahili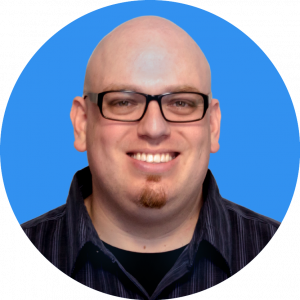 Jesse Alter
Systeemadministrator
Jesse Alter is en Linux-systeemadministrator med diplomen in informatik un sociaal wark. Öäver de jåren het Jesse servers ünderholden vöär vorskillen websteaden un deensten, wyldes hee as pedriatrisker sociaalarbeider warked het. Later voränderde hee syn karriere, dat hee syn leavenslang interesse an dat uutwikkelen un ünderholden van reakenersystemen volgen kunde. To Amikumu upto intresseert sik Jesse ouk vöär retrocomputing, informatioonsseakerheid un data-analyse.
Amikumu gives me the ability to instantly find language partners for any language I know or am interested in, wherever I am. Vöär my is dat en superkraft."
Stad
Philadelphia, Voreynigde Ståten van Amerika
Språken
ingelsk, esperanto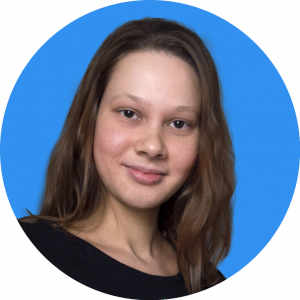 Elena Khusanova
Grafikdesigner
Elena Khusanova is en kündige grafikdesigner med en diploom in architektuurteory. Nå ear eksamen leyrde see esperanto un het van disse tyd af an vöär vorskillen organisationen un events warked. To de höygdepunkten tellet ear vrywilligendeenst vöär E@I in de Slovaky un den 101. esperanto werldkongres mang ander projekten. Körtens het see en eygen projekt realiseerd: kaarten vöär dat speal "Wearwülve".
The beauty of Amikumu is that it doesn't only help me find new language partners, but also make new friends offline.
Stad
Jekaterinborg, Rusland
Språken
ingelsk, russisk, esperanto, slovaaksk, sweedsk, toki pona