Nosa Ecipo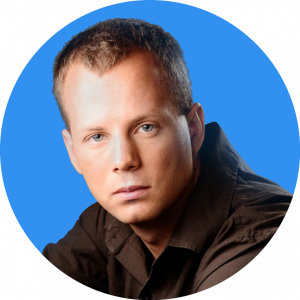 Richard Delamore
Ofisor Xef de Comersia
Richard Delamore, conoseda par sua nom falsa enlinia Evildea, es un personalia australian de YouTube esperanto e un figur gidante en la industria de filma esperanto. Ante a co-fundi Amikumu, Richard ia fundi Esperanto-TV e ia servi sur la comite de dirijores per la asosia esperanto australian (AEA), la asosia de festa de linguas (LFA), e la federa esperanto de New South Wales (EFNSW). Plu, el ia servi per ses anios en la armada australian como operor de sinias, e ia labora per multi comersias internasional como un dirijor de sistemes.
Amikumu is an essential part of every language learner's toolkit.
Site
Sydney, Australia
Linguas
engles, esperanto, mandarin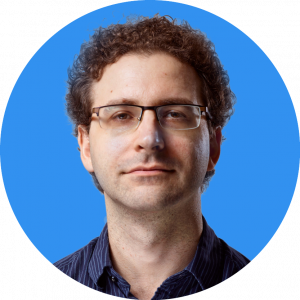 Chuck Smith
Chief Technical Officer and Mobile Developer
Chuck Smith es la co-organizor de la Polyglot Gathering, contribuor de la curso esperanto de Duolingo e fundor de la vicipedio esperanto, entre otra projetas multilingual. El developa programes de iOS de pos la App Store de Apple ia lansa en 2008. El ia ave la idea per un aparato de GPS per trova co-parlores de esperanto en cuando viaja tra Brasil en 2002, ma ia nesesa atende 15 anios per la tecnolojia a atenta egali, afin el ta pote xasa esta sonia. Aora el espeta zelosa la encontra de la defias a ante per aida persones en cada loca per fa ce la mundo es un loca plu boni.
I love seeing all the great ways people are meeting up to speak different languages with Amikumu all over the world!
Site
Berlin, Deutxland (de la Statos Unida de America)
Linguas
engles, esperanto, deutx, espaniol, franses, nederlandes, polsce, lingua de sinia american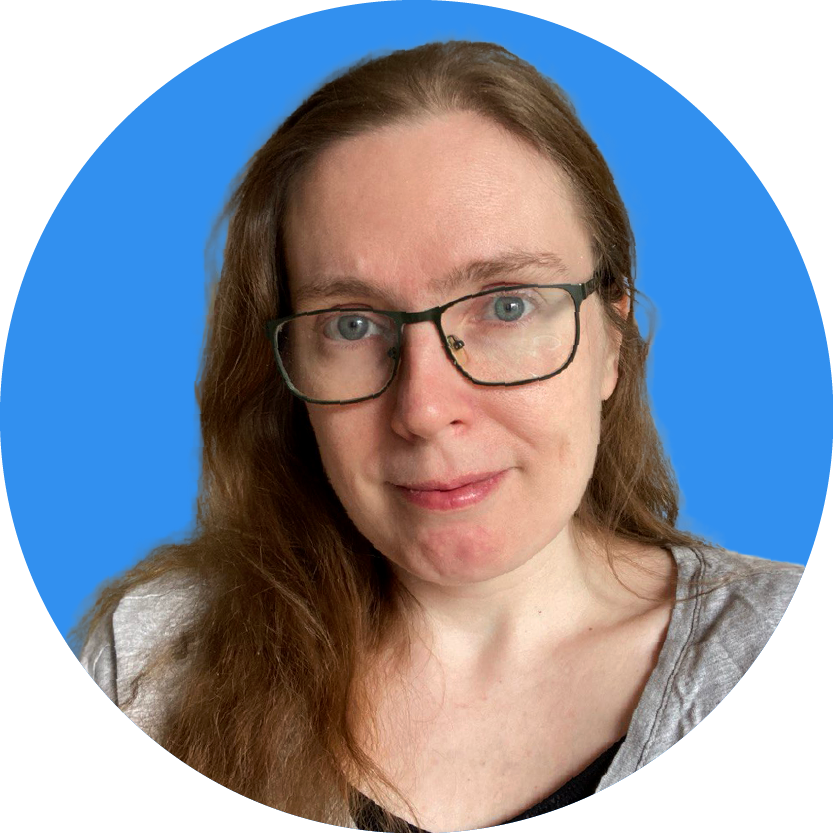 Tanja Orme
Volunteer: Mobile Developer / Customer Support
Tanja is a stay at home geek who has extensive experience in customer support (both front and back office) for several ISPs. In her free time she codes, creates various items with yarn and plays videogames (or does the New York Times crossword puzzle).
After re-entering the world of Esperanto, she voluntarily helped rewrite the code for the current version of Amikumu, as well as being responsible for the layout.
Amikumu makes it so easy to meet new people who share my interests, no matter where I am. I love working on an app that I use myself and help users get the best experience out of it!
Site
Amsterdam, The Netherlands
Linguas
Dutch, English, Esperanto, baby-German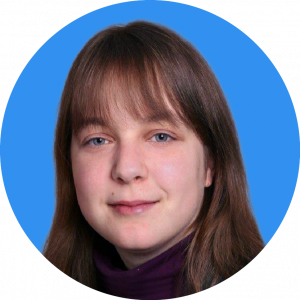 Judith Meyer
Developor de Programes Posterior
Judith Meyer es un linguiste computal ci pasa la plu de sua tempo en developa programes de ueb cual trata con linguas, tal como sua projeta LearnYu. El es ance un multilingual, co-organizor de la Polyglot Gathering e autor de multi libros de lingua e cursos de lingua. El ia aprende esperanto cuando el ia es 14 anios e ia usa lo como trampolin per aprende multi otra linguas.
Amikumu is a boon for polyglots like me – I'm always surprised by who speaks Greek, Hebrew or Indonesian around me.
Site
Berlin, Deutxland
Linguas
deutx, engles, esperanto, latina, franses, italian, elinica modern, mandarin, nederlandes, espaniol, indonesian, ivri, swahili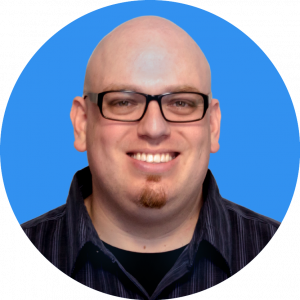 Jesse Alter
Dirijor de Sistemes
Jesse Alter es un dirijor de sistemes Linux con diplomas en siensa computal e labora sosial. Tra la anios, Jesse manteni servadores per multiple locas ueb e servis, en cuando laborante como un laboror sosial pediatrica. El ia cambia plu tarde sua carera per segue sua interesa de vive intera en developa e manteni sistemes de computador. Estra Amikumu, la interesas de Jesse inclui retrocomputa, la privatia de informa, e la analise de data.
Amikumu gives me the ability to instantly find language partners for any language I know or am interested in, wherever I am. A me, acel es un suprapotia."
Site
Filadelfia, SUA
Linguas
engles, esperanto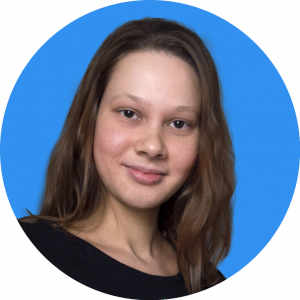 Elena Cusanova
Desinior de Grafica
Elena Cusanova es un desinior de grafica susedosa, con un diploma en la teoria de arciteta. Pos gradua, el ia aprende esperanto e pos acel ia labora per multiple organizas e avenis. Luminas inclui sua servi voleda per E@I en Slovensco e la 101 Congresa Mundial de Esperanto, entre otra projetas. Resente, el ia completa un projeta propre: cartas per la jua "Om-Lupos".
The beauty of Amikumu is that it doesn't only help me find new language partners, but also make new friends offline.
Site
Yecaterinburg, Rusia
Linguas
engles, rusce, esperanto, slovensce, svensce, toki pona